Do what you love, love what you do. At SmartWave, we strive to recruit and retain individuals that are at the top of their game, that add value to our team, and have a passion that encourages fellow team members and excites our customers.
If you find it difficult to work with your current technology partner, feel that you don't have a trusting relationship with your current technology partner, or find that your current partner is simply trying to "push a box" as opposed to providing a solution, you need to give us a call. Life is too short, and simply doesn't provide the time for unnecessary frustration.
The grass is truly "greener" at SmartWave. After all, our goal is to make a difference, so catch our Wave, and empower your generation!
Management and Maintenance
Our Passion, along with commitment, is why you can trust SmartWave to support your network post installation. We are "tuned in" to the market, providing our clients with a competitive advantage in technology evolution. We will insure your network maximizes it's return through optimization, using the latest tools with adherence to the latest technology standards.
Whether you simply need training to "do it yourself", or you need turn-key network monitoring, optimization and maintenance, we will work with you to craft a plan for technology investment protection. The types of services that we provide to our clients post installation include the following: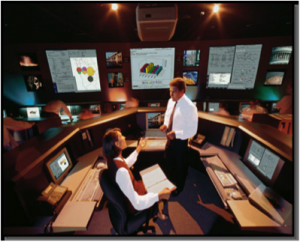 ¤ Network Monitoring and Optimization
¤ 800- Remote Help Desk and Online Support Center
¤ Equipment Operations and Maintenance
¤ Asset Inventory and Property Management
¤ Site and System Audits
¤ Truck Roll and Technician Dispatch
¤ Preventive Maintenance Programs
¤ Staff Augmentation Programs
¤ Manufacturer and Extended Warranty Programs