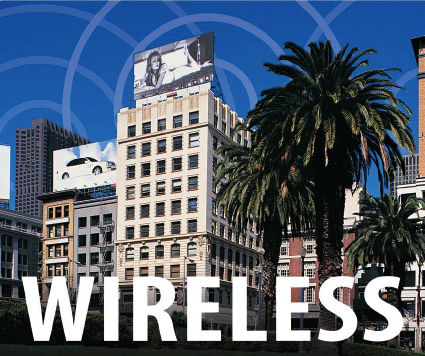 Smart City Applications:

IP Video Surveillance
Economic Redevelopment
Street and Garage Parking Networks
Transportation Networks
Lease Line Replacement
IOT Devices and Sensor Networks
KIOSKs and Variable Message Boards
Patient Telemetry for First Responders
Public Safety Mobility Networks
Electronic Art and Street Beautification
SmartWave has deployed some of the most innovative wireless networks for the Municipal markets including the first "quadruple play" of voice, video, patient telemetry and mobility in a major City that provides first responders with a Virtual Doctor inside the Ambulance at Trauma incidents.
This application, among others that SmartWave has been involved in, is why these Cities are considered thought leaders in the marketplace and have been recognized internationally as Award Winning Networks.
Contact us to find out how to plan and build a multi-purpose Smart City network, providing a greater return to the Tax Payers, and enhancing Public Safety and Public Service to the Community.
How we can help:
1) WiFi, LTE, Microwave and Other Wireless Solutions
2) IOT Solutions for Traffic, Parking, Water, Public Works, Police and Fire
3) Professional Services include IOT Application Integration, Smart City Consulting, Propagation Modeling, Site Acquisition Services, Site Survey and Design, Implementation, and Network Maintenance/Management